The Max Martin Memorial Administrator Of the Year Award is named in Honour of Max Martin who held the position of Secretary of the Maryborough Castlenaie District Football Netball League from 1968 tp 2007.
An outstanding achievement in which he held office for 39 years.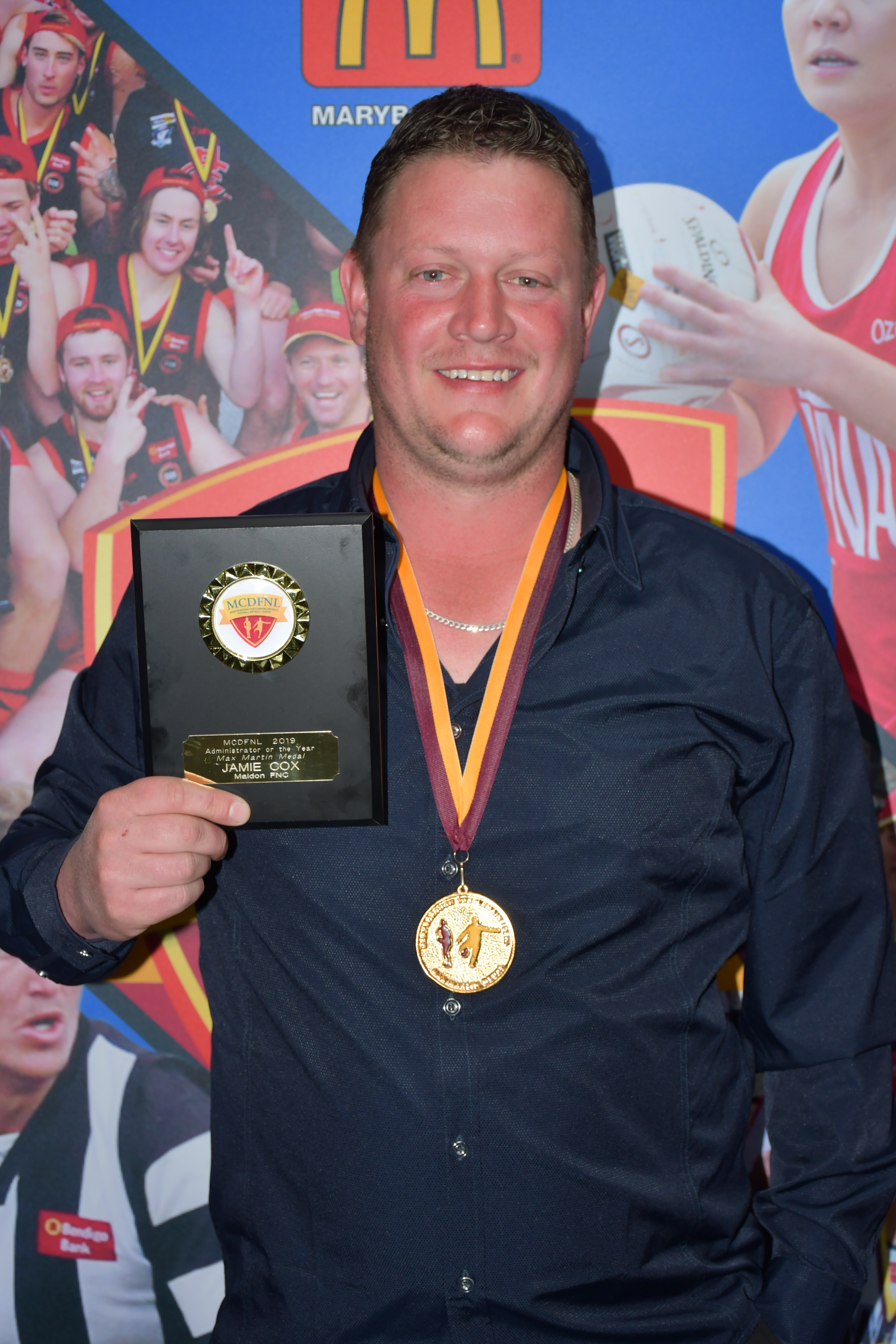 The Recipient of the Award for 2019 was Jamie Cox of the Maldon FNC.
Jamie has been a tireless worker for the Maldon FNC in his role as President and has taken on board many different roles.
Jamie's work has certainly added some excitement around the Maldon FNC in 2019 and looks likewly to cintinue into the future..