MCDFNL announce outcomes of 2019 Annual General Meeting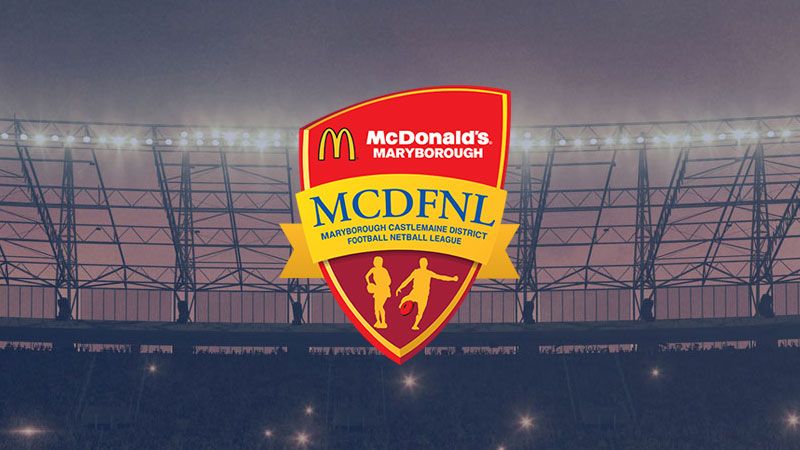 The Annual General Meeting of the McDonald's Maryborough Castlemaine District Football Netball League was held on Monday 25th November 2019 with elections conducted for the upcoming 2020 season and the League's Annual Report and Financial Statements presented to Clubs and members.

Six of seven members of the 2019 MCDFNL Executive committee were re-elected, with 2019 MCDFNL Vice President Troy Adams not re-elected. Jamie Cox takes his place after a ballot from the clubs determined the positions. The MCDFNL wishes to thank Troy Adams for his contribution to the League over his years of service.

The League is excited to announce the MCDFNL Executive committee for 2020:
➢ Stephen Broad - President
➢ Dennis Hedger - Vice President
➢ Kaylene Rayner - Vice President
➢ Jamie Cox – Vice President
➢ Katrina Turner - Netball President
➢ Kylie Richardson - Junior Football Development Officer
➢ Brendan Birch - Junior Football Development Officer

MCDFNL Operations Manager Matt Lindsay is pleased with the League's current position.

"It's great to see that the League remains in great hands and has maintained a strong financial position again in 2019." Lindsay said.

"We will all certainly miss Troy's insights, experience and leadership as the MCDFNL's Vice President, but are looking forward to working with Jamie who has a wealth of knowledge and skills in community football and will offer a lot for the League at Executive level moving forward. It's always good to have a fresh set of eyes and I know Jamie personally was interested in getting involved to draw upon his region specific knowledge"

Should you have any questions, please contact McDonald's MCDFNL Operations Manager Matt Lindsay on 0405 317 713.